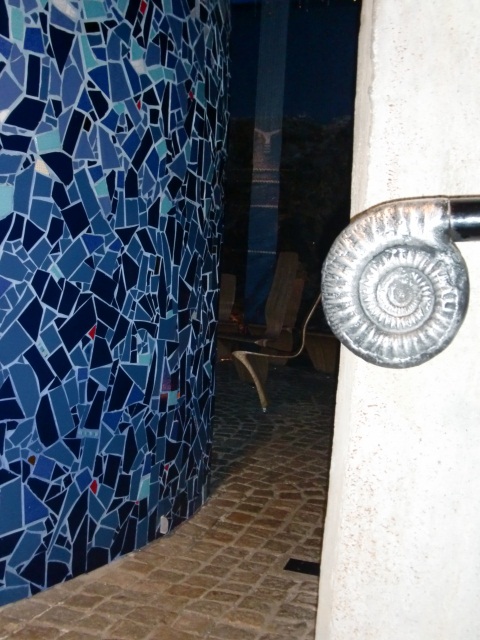 The Nautilus wil mark the entrance to the St. Johannes Kapell.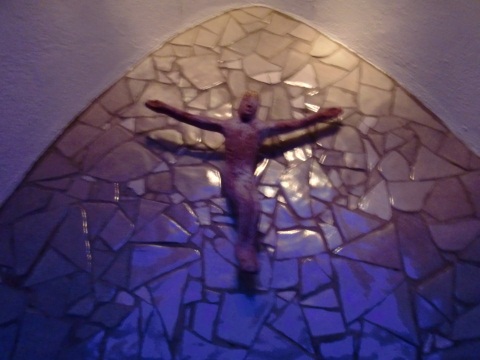 This chappel is the most northern european mainland piece of consecrated ground. Seat your self on the front row and face the altar. Weather you are religeous or not you will feel at ease in this sanctuary, look at the beautifull contemporary artwork that can be found in this place, like the altar and the doors with their elongated silvery handles. Look up at the starry night sky with it's hundreds of twinkling lights and have a moment of contemplation. You can rightfully be proud of yourself, for you have made it to the edge of the world dispite the cold, the rain and the dreadfull wind.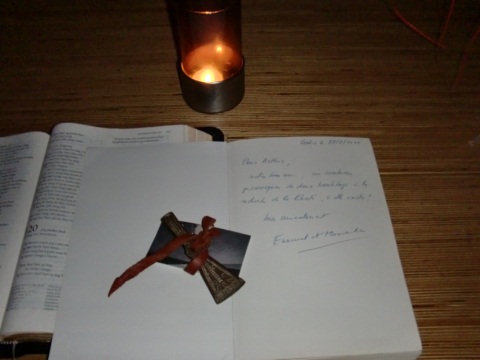 This is the object as you will uncover it. The ancient copper hammer, the leather strap and a card.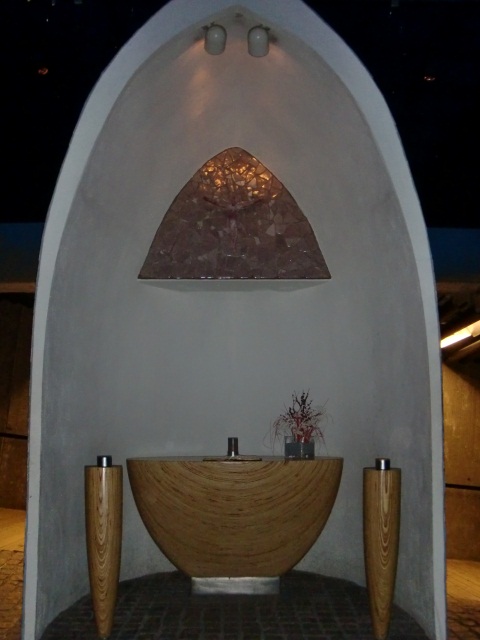 While facing the altar from the front row you need to move to your right.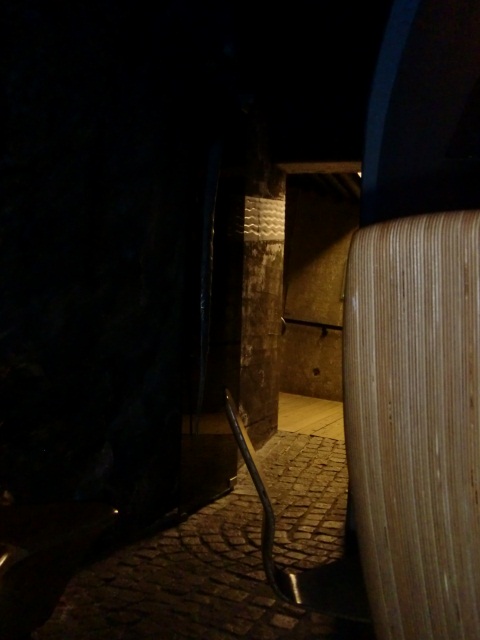 Check if nobody has followed you into the chapel and make sure you are alone.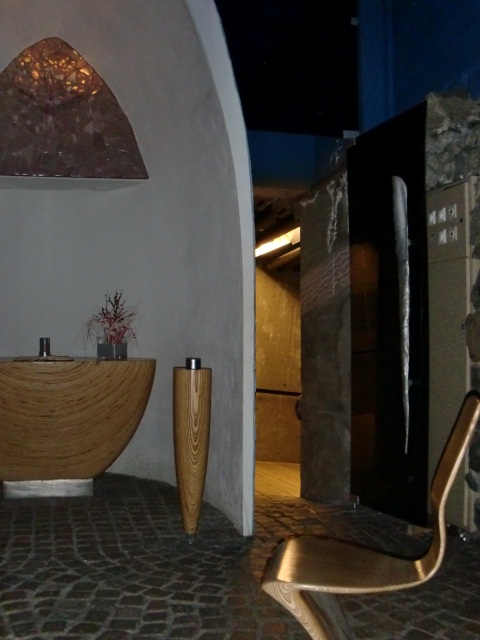 Sit on the fourth back row seat counting from the door.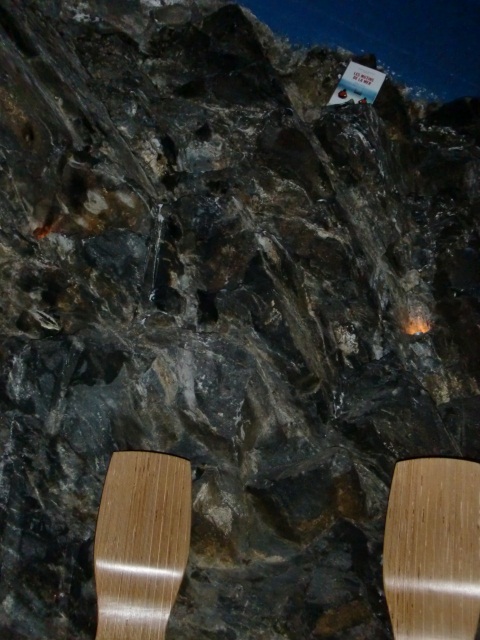 Quickly stand on your chair and reach onto the latch above where the object should be. The moment you touch it the power will be transfered and you also will be a lifetime explorer from now on.
If possible leave a message on the ledge, stating who you are and when you recovered the object. And if you feel like continuing the quest leave a personal object behind and run a simular Geo Cache from your own website or blog. In that case you have to prepare a card with the URL of your website or blog.
Please return the object to their rightfull owners and receive in return their book [sadly still only in French] or their DVD that features their transatlantic crossing in an extra ordinary way. [subtitled in English] You can find more information about the Berque brothers on their website :

Emmanuel & Maximilien Berque
Place de la Mairie
40170, Saint-Julien-en-Born
FRANCE